Okay, it's time to be brutally honest with myself and my shelves again. (Top Ten Tuesday by Jana @ That Artsy Reader Girl does that to me.)
There is a gazillion books in this world and no matter how much we try or tell ourselves, we will never be able to read them all.
Are you still here? That truth is brutal, isn't it? I don't wanna face it either. There is always a part of me that thinks I will definitely be able to read my whole tbr away and about ten thousand other books. However, in the end there are always books that I don't finish because it's just not the book for me or lose interest in because everything is always changing and so do my tastes in books. Thus is life. I stand by it. But it doesn't mean that I'm not sometimes sad that I don't like them anymore. I sometimes feel bad about abandoning them, no matter how logical it seems to give them away or let them go. Books have feelings too. (Maybe. I think?) But now without any further ado:
10 books I left out in the rain (because reasons)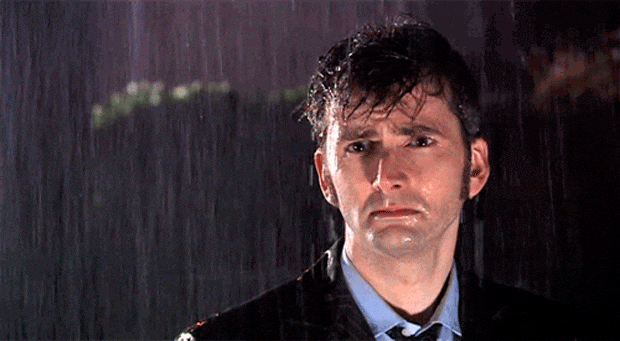 Totenhaus by Bernhard Aichner
I'm going to start with a book you probably not know which is Totenhaus by Bernhard Aichner. It's a book from an author that lives not too far away and while I loved the first book in the series – I even own a precious signed copy – I just cannot get into it. Maybe because for me the story was over after the first book even though there were some point unfinished.
---
You know, I really wanted to like this book. I have read other books by Jay Kristoff and liked them, so why not this? Well, I guess in the end I just couldn't bring myself to like Mia. I loved the premise and I loved the flashbacks, there was so much I liked but in the end I just didn't like it enough. You know. I wish I could be so enthusiastic about it like other people but I'm just not.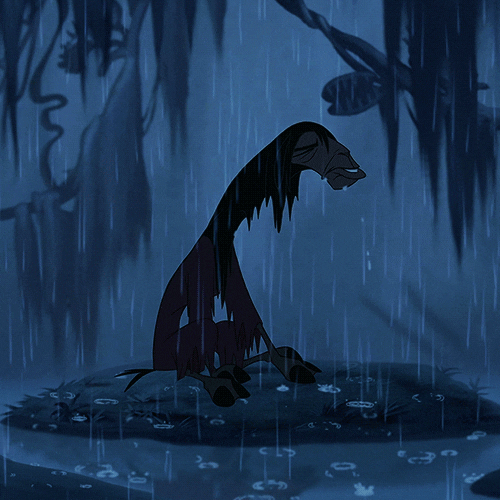 ---
Do you have books on your shelves you feel like you HAVE to read? For one reason or other, this is one of those books for me. I have read other books by Paulo Coelho and liked them or maybe I didn't like them. I honestly don't remember that much anymore. I just remember that I felt like I would have to read this one as well and like it. It's on so many lists of books you should read even once in your lifetime but I just – don't want, if I'm honest. No matter if I have friends that recommend it and that it's – really just sooooo good. I look at this book and feel I need to read it even if I don't want to. And that's not good. I think I'm gonna throw this off my tbr as soon as I am home.
---
I remember having that on my tbr forever before reading it. It was much different from what I had bee imagining and it kept me engaged a good part of it. (Towards the end, I felt myself skipping pages.) It's not bad, it's definitely different but it was not something I wanted to keep and reread afterwards.
---
One Bad Apple by Sheila Conolly
Not as good as I expected it to be. I like cozy mysteries but this one just didn't make sense to me towards the end. Even though those formats are small in size I just don't want to spare the space for this one.
---
You know, maybe I have just gotten more squeamish when it comes ot psychological thrillers? I feel like I'm not really in the mindset for them anymore. Or maybe there is more behind that? Maybe I should take a closer look.
---
A Wrinkle in Time by Madeleine L'Engle
It's one of the rare books where I have seen the movie first. I quite liked it acutally. On the other hand the book seemed terribly convaluted and somehow weirdly paced. I don't think I even finished it. Maybe someone else might have fun with the copy.
---
The Maskey City by Genevieve Cogman
I feel like it's some kind of unspoken rule that all bookworms need to read books that have to do with books? It's what drew me to this series anyway. And they are so pretty too. Too bad that the first book left me rather unsatisfied and cofused, so I thought I might get more answers in the second book. But somehow it didn't really help and I just felt myself dragging myself forward through this book. It's too bad but I dnf'ed the book.
---
No way to say goodbye by Anna McPartlin
First I was terribly confused because I'm pretty sure that book has been published under another name and that I might have read it already. But I hadn't. But I was still not able to get into it and ended up giving it to my mother. I really have to check if she liked it.
---
Major Pettigrew's Last Stand by Helen Simonson
It's one of those books I have started to read, put down and never picked up again. My tbr seems to have a lot of those, I dunno. Maybe I will try again one day but so far it hasn't happened.
I feel like I could write so much more about this topic. I really liked thinking about the reasons why I didn't like certain books anymore. I might write another post about this at some point. Where is my journal, I need to write this down. 😅
How about you? Any books you have abandoned? Why? Did you read any of my choices?