It's not like we have to prove anything but there are signs that we not only like books – we are low-key (make that high-key) obsessed with them.
To be honest, when I saw this topic I had to chuckle because there is surely no way anybody in my environment that does not know that I like books. From my family and friends to my work colleagues to the birds in the trees outside, I'm pretty sure everybody has got the message. (My love for books AND vinegar, although the birds don't seem to care much for either.)
I mean, there are just signs that can't be overlooked, right?
Today's post is linked in with the TTT. Because booklovers like to talk about books.
1 -You have a tbr big enough to build your own castle
I'd say it sounds definitely better that your pile of unread books is part of the building structure of your summer castle than that it is three books shy of eating you in your sleep.
Tbr castle sizes include:
toy house size where you crouch to hold tea parties with your children/nieces/nephews/neighbors/furry friends
small English cottage size including a resident Mr. Darcy
Hollywood mansion size that comes with a pool, home cinema and gaming room
Old Medieval fortress size including towers, drawbridge and a moat
And really? We wouldn't have it any other way. I mean, what's not to love about having a sheer endless pool of reading material to choose from? Even if the piles are towering over your head.
2 – The librarians know your name, address and social security number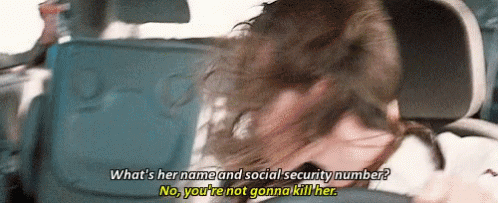 Don't you just love libraries? I love libraries. I have very fond memories of my town's library. (At least until now.) Librarians are the real MVPs. They are reviewers, planners, stackers, teachers, therapists, enablers and dealers and probably know more about you through your reading habits than you know about yourself.
3 – There is always, Always money to buy more books
I mean, who needs food or clothing or a roof over your head when can buy books, right? Yeah, I've been guilty of this. Well, not that I would rather buy books than food but of buying books when I might not actually have needed more books.
4 – You have a crazy big vocabulary
Books have taught me a helluva lot of words. Ardently. Aggrieved. Auspicious. Coruscant. Chocolate. Such great words.
5 – You have a book on you at all times
In your purse, on your nightstand, on the tv, under your pillow, in the shower, tucked into your breast pocket, boots, at work, while driving, grocery shopping, on the train, when you summon demons,…
6 – You don't have a favourite book
"Because someone who can actually choose a favourite book has not read more than ten."
I have read that somewhere and found it not only super pretentious but also true. How would I ever choose between my babies? 😱
7 – Pets and children are named after your favorite characters
I am already guilty of that. We used to have a cat called Scipio, named after a character in one of my all-time favorite books – The thief lord by Cornelia Funke. Heck, even my blog name comes from a book.
Also, I'm rather sure that it won't take long until little Hermiones and Katnisses will write their names on the back of the pictures they drew in kindergarten.
8 –

Your idea of a great night out is staying in, curling up with a good book.
Since we are probably going to much farther off places in our books anyway.
9 – You own more than one copy of your favorites
Because why own just one? I mean, sure, the content might be the same, the letters, the story, but what about our goal to drown in books? Do you think that can be achieved by just owning one copy of your favorites?
I THINK NOT!
10 –

You have a book blog
That might be a dead giveaway. When you read this post you probably have a blog yourself. Or maybe you have other kind of social media that's to do with books like a twitter or instagram, a facebook group or you're on goodreads.
Basically, booklovers usually look for some kind of community and the fact that there are such things like book blogs or bookstagram makes me really happy.
I'm so happy that I found you guys!
Of course there are tons of other signes that you are a booklover. Like spending hours pondering over Goodreads shelves and having wishlists that go to the moon and secretly being a ravishing book monster, ready to eat non-bookworms. Or maybe you're frequently pulling all-nighters you finish your cr or have a shrine in your closet where you built your favorite character's likeness out of the contents of your fruit bowl. I don't judge. You do you, lass.
Let's chat!