Hello, sweet peas!
I'm doing something totally different this month. Well, not that different. But different for me. I'm gonna try this monthly TBR thing. I've also joined an online bookclub via Goodreads called "Of Wonderland bookclub" and it's so lovely. I can't wait to get started properly.
Well, Kathy's OWNtober says the following:
In October we focus on the TBR books we own.

Kathy, who doesn't know that that concerns my whole TBR
I haven't been at the library for a rather long time since their opening times don't match well with my working times. The library is pretty much closed every day already when I come from work. Which is fine. The library was good for me, when I was a teenager that didn't have more space than one board of a shared bookshelf for myself. I read countless books, all borrowed from the library but I owned very little. Only after moving into my own apartment I had space to fill a whole bookshelf and in time even more than one shelf.
So, with this in mind I will maybe focus a little more on the prompt OW gave me: Impulse buys.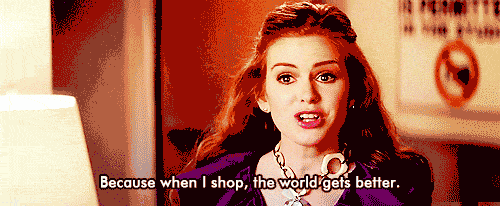 Funnily enough, I don't have that many impulse buys on my stacks. At least I thought it would be more. I have picked five books from my tbr to read in Owntober and these are them:
Danny the champion of the world – Roald Dahl
The only book by Roald Dahl I haven't read yet. He is my favourite author, you know, and I don't really know why that is still on my tbr. I've got this book since 2014 and it's high time for me to read it.
The road to ever after – Moira Young
A big contrast to Danny, because I own it since last Friday. I love middle grade novels so this will be perfect and probably a fast read too.
Dark Lord of Derkholm – Diana Wynne Jones
I haven't read any books by Diana Wynne Jones yet but this one caught my eye. Together with the classic "Howl's moving castle" but that one hasn't arrived yet. Can somebody tell me why bookdepository doesn't just wait together till all the books of one order are ready? It was my very first order at bookdepository and I thought maybe you guys know.
The mystery of the Blue Train – Agatha Christy
My very first buddy read I'm gonna brave together with Mary. Seems like this month is gonna be full of firsts.
The Missing of Clairdelune – Christelle Dabos
Gosh, I loved "A winter's promise" so much. So much! I can't wait to read the sequel, even though it has more than 600 pages and I don't really want to chuck it around in my purse every day. 🙈
There is also the possibility of me reading Aurora Rising since it's the book OW wants to read together this month but I don't know when that will actually get here. Might me tomorrow, might be still two or three weeks. The tracking isn't really helpful. 😅
But I'm acutally quite serious about this whole thing. I even dedicated a page in my journal to it. I'm gonna colour a book, when it's read. See? Totally committed! 😀
Do you make a monthly TBR? What books do you want to read in October?