Hello, sweet peas!
Seriously, where did the time go? I kept thinking that a lot this month. It's already the last day of September and I still feel like it should be March or something. Still, autumn is here and I couldn't be happier.
Usually I would put here a section with all the books I bought in September but I have to admit, that I don't really know which ones it was. I have a list but somehow with books still ordered and not arrived yet, it's all a little bit of a blurr. 😅
I'll jump right into the section where I show you the books, I've read.
Reading month
I've read six books this month! It's quite an improvement to the last couple of months, I'd say. Sometimes I didn't manage more than one book. 🙈 (Let's ignore that one of the books on this pile has maybe 50 pages and that two of them are graphic novels. 🙈 )
Teen Titans: Raven
I have always loved the Teen Titans. I used to watch the TV series every day and read the comics. I loved all of the characters but Raven I loved especially. The new adaptation written by Kami Garcia and drawn by Gabriel Picolo is amazing and I spent my time full of nostalgia and thrill for the new.
The Crimes of Grindelwald
It was a reread for me but I needed some comfort reading at four in the morning and this was it. It's really different, reading a screenplay and some part of me will always wish that it was a real book but on the other hand I love it too. It's particular, but still soo good.
The Prince and the Dressmaker
A graphic novel I recently aquired and read last Friday after a workweek that was just too long. I really needed it and I really liked the Drawings and the story even if it was rather straighforward and I knew from the very beginning how it would end.
The Hazel Wood
I have to admit, as I am writing this, I haven't actually finished this book yet. 🙈 But I'm positive that I will still read the last pages today/tonight and this definitely counts for this month then.
Wundersmith
I adored this book. Adored it. I was practically glued to the pages and was plunged into a really bad book hangover. I finished it at three in the morning on a Friday when I couldn't sleep and I still feel like I haven't recovered. (Not only from the book but also from the sleep deprival from three weeks ago. Gosh, sweet peas, I'm so tired.)
Percy Jackson and the Singer of Apollo
It has about 50 pages. But man, I loved it. I will always love the books that are written in first person from Percy's perspecitve most. It's sarcastic and funny and I had a great half hour with this little thing.
When I look at it like this, I'd say my reading month was rather good, wasn't it. It mainly consisted of books I loved. Mainly, I also took a dive into Nevernight by Jay Kristoff and Six of Crows by Leigh Bardugo but didn't get very far.
In total I read six books with 1649 pages. It's not too bad but I want to read even more in October. 😀
What else happened?
Well, this month really kicked my butt, especially the last week. It really makes you think about your life and your choices. But you grow from hardships and your learn from them. Anyway.
My baby sister turned 18 this month. Where did the time go? I feel like it was just yesterday that she sat in her little chair and had yoghurt all over her face and hair. Or just last week that I walked her and our baby-baby sister to school every morning. But now she's a legal adult, soon to be finished with her last year of school and starting to study. 😭 I feel really old somehow. 😭 Also – this will make you laugh – when we had a little party for her and the cake came in with all the candles and frosting and stuff and we sang and my mother handed my sister the cake who – almost dropped it. It wobbled and I reached for it and we could catch it but not after I was showered in cake crumbles – it was the most delicious Molehill cake – and hot candle wax.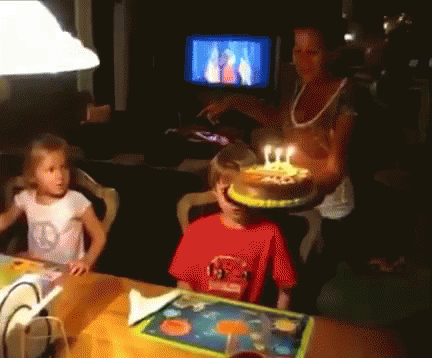 It was surreal and a little painful and of course baby-baby sister has everything on video which will go down in family history. We could save most of the cake though and it was delicious.
So, what have you been up to in September? Which books did you read? Did anything interesting happen?