Well, TECHNICALLY, I'm not in isolation.
First of all, I live with my boyfriend so I'm not alone or lonely in any way. Second, I'm one of those people lucky enough that her job wasn't shut down, so I go to work every day, including roughly an hour of commute each way. So I'm not really cooped up, I just don't leave the house on weekends. (There is a shame in that since Sunday afternoon walks is a bit of a cultural thing here. I kinda miss the Sunday afternoon walks.) But my sanity is not really threatened.
Still, maybe you wanna know what I'm doing when I'm staying at home at the weekends.
Top Five Tuesday is a weekly meme hosted by Shana @ Bionic Book Worm.
1 – Gaming
When we moved into the new flat last year we got ourselfs a Playstation which was a novelty for me because my mom never allowed a big gaming system into her house when I was a kid. I had a Gameboy Color though.
Even though we have the playstation now I mostly watch my boyfriend play while I stick to my "small" 3DS and play several Jump 'n Run games like Super Mario or Yoshi's Island or I play Pokémon. My newest addiction is Luigi's Mansion and maybe I'll try Ocarina of Time again afterwards. Sometimes it's just nice to have something occupy your mind without too much trouble.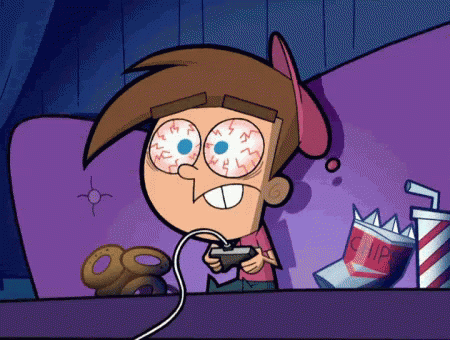 2 – Gardening
I guess you would actually need a garden to do some actual gardening but I have a terrace with enough space. I love potting plants and dig my hands in the cool earth and run around watering and watch as everything is blooming or having to figure out why something is dropping all its leaves.
During the last few weekends we have sown different herbs, planted potatoes, onions and garlic. I can't wait to see if that is gonna go somewhere.
3 – Reading
Until now I cannot tell if I have actually read more because of the quarantine. If I look at my reading journal – probably not. I think I have actually read less than in the months before but that might have nothing to do with the quarantine. It's quite common for me to read more in January and February and then it gradually declines.
But I have rediscovered to read before bedtime again, which might sound like a given to a lot of you but I really wanna continue to keep this new habit up.
4 – Sleeping
I have to admit, I sleep a lot during the weekend, that's why this deserves a spot on this list. 😅
No, but seriously. I have a lot of stress during the week at the moment and it leads to me sleeping rather poorly. That's why I take a lot of naps from Friday to Sunday, so I can be a little more well-rested when I dive back into worklife the next week.
5 – Blogging
This is something that makes me really happy. Now during the quarantine I have been blogging more or better, getting into a routine, more or less. (Probably less since I have not been able to stick to a routine for longer than a week since ever.) But I'm just so happy that I am writing more about books again and write more reviews and talk to you guys. Many posts are at least prepared at the weekend, so that totally counts.
Of course there are other things. But since I also regulary clean stuff on weekends and we have this one-day-you-one-day-me cooking going on which we always have. I haven't taken out my watercolours or scetchpad yet and I don't know if I will.
Anyway, stay safe out there and happy reading!